Let's Basel!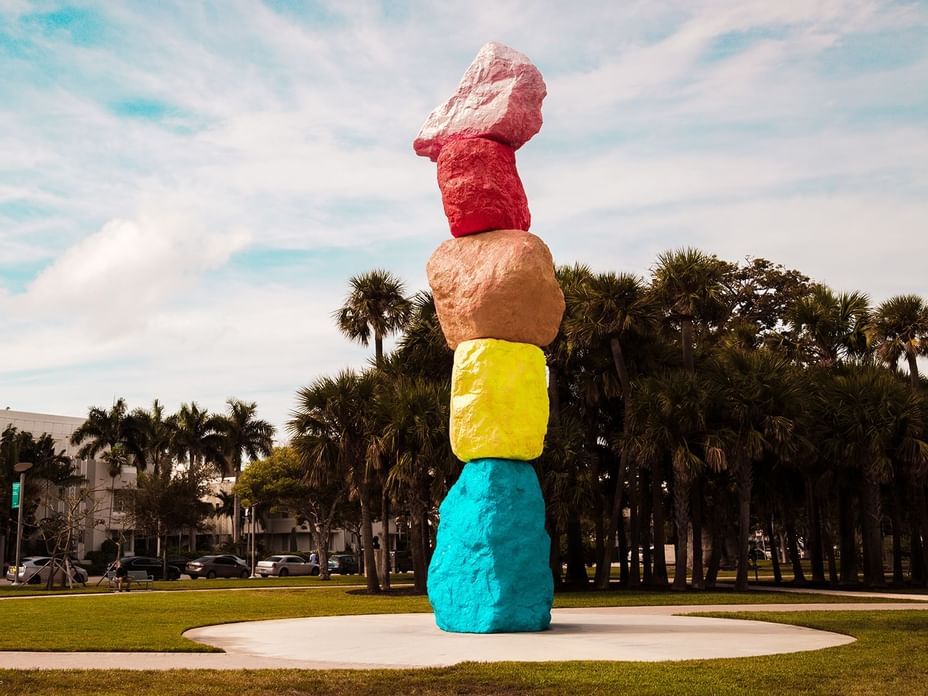 It's the most magical time of the year– Art Basel is here!
This year, Miami Art Week takes place from December 4th-8th, where the entire city transforms into a canvas for installations and art happenings. Stroll through South Beach, Midtown, Wynwood or the Design District to take in all the sights. Miami Art Week 2018 promises to be filled with VIP parties, dinners and events thrown every night.
Right around the corner of The Plymouth you'll find the Miami Beach Convention Center– home to the exhibition center and main event, Art Basel Miami Beach. Across the street, at the Bass Museum, will live a week-long special installation in partnership with Art Basel Buenos Aires. 'Disruptions' is comprised of six large-scale artworks by a intergenerational Argentine artists who share an interest in interactivity: Matías Duville, Graciela Hasper, Marie Orensanz, Pablo Reinoso, Marcela Sinclair, and Agustina Woodgate.
For more coverage on what's going on around town, catch some local favorites, hidden gems and can't miss events of the year, be sure to download our monthly newsletter! And don't forget to follow us on social, @ThePlymouthMiami, for a peek into what's going on right at home at The Plymouth.